We Offer The Best Preschool Martial Arts Training In Town!
As parents, we're all looking for the best way to develop our children into well-rounded young adults - even at age 3!
That's why our team at Rodriguez ATA Martial Arts Academy is proud to offer your child the best foundation of mental, physical, and emotional skills, all with the help of exciting, high-energy PreschoolMartial Arts training.
We're helping students all across our community find success and your child could be next.
Just fill out the short form on your screen to learn more!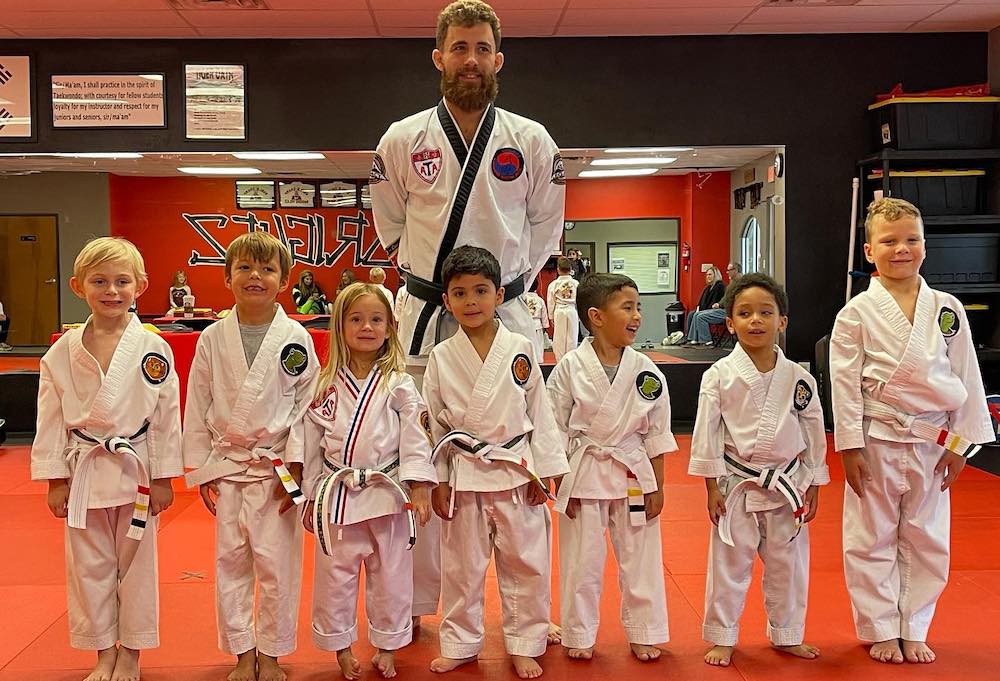 Why Is Preschool Martial Arts Right For Your Child?
It's never too early to help your child develop confidence in themselves and challenge their mind with new skills and exciting lessons. Our Preschool Martial Arts program is a great way to teach young students the basics of movement and body control. PLUS, we keep them motivated and engaged thanks to our exciting martial arts lessons.
At Rodriguez ATA Martial Arts Academy, we're proud to serve students all across Highland Village and Flower Mound and we welcome students of all abilities and skill sets.
In no time, your child can:
Develop fundamental athleticism
Build confidence in all aspects of life
Learn how to persevere through any challenge
Establish lifelong habits of physical fitness
PLUS, We're Helping Students Thrive In The Classroom
Yeah, you read that right. We're helping your child prepare for the demands of the classroom setting - and we're doing it with tons of fun.
Tiny Tigers introduces basic martial arts techniques in a way that makes learning fun for our students. They'll have a blast perfecting their skills and they'll enjoy a great sense of accomplishment when they master every new technique.
Before you know it, your child will be ready for every challenge Kindergarten throws their way.
We're helping kids across Highland Village:
Learn to focus on one task at a time
Develop respect and discipline in any situation
Build leadership and teamwork skills
Establish effective communication strategies
Try It Out Today! Preschool Martial Arts Is Helping Students Across Highland Village Find Success!
Give your child the best chance to thrive with our Preschool Martial Arts program at Rodriguez ATA Martial Arts Academy. We're proud to help preschool students across Highland Village prepare for any challenge they face. AND we have a great time in the process!
Just fill out the short form on your screen to learn more!